Mădălina Lungu République de Moldavie véritable kids du monde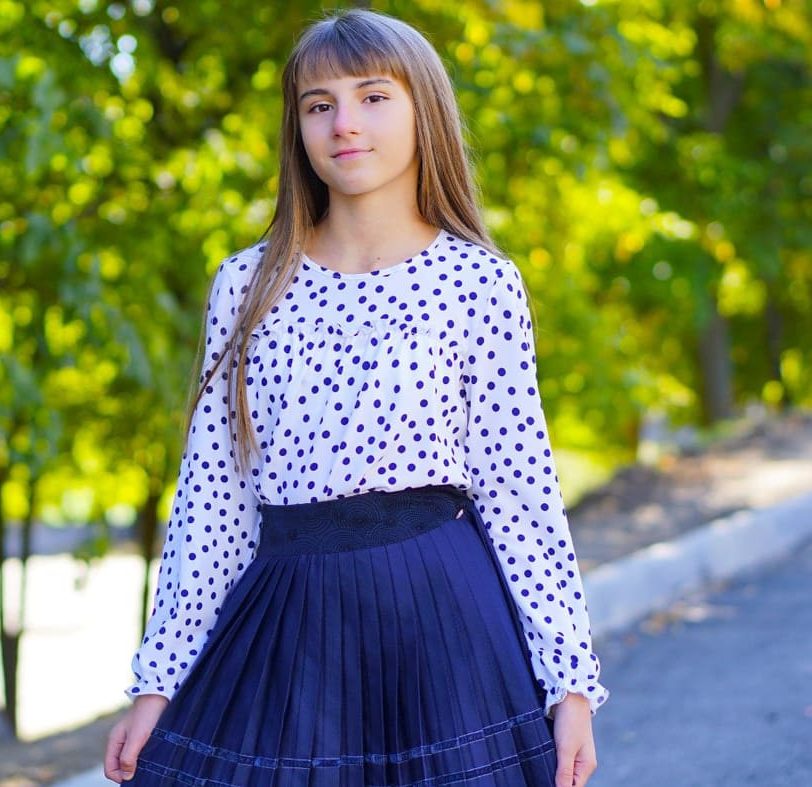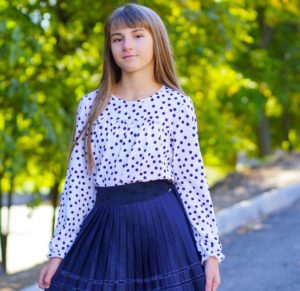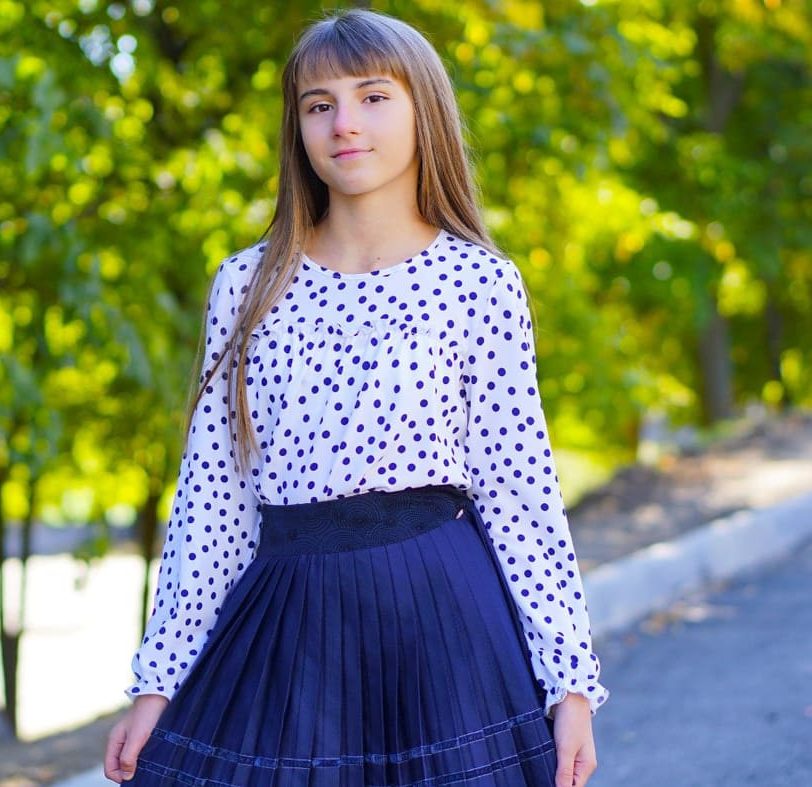 Mădălina Lungu une fillette de 10 ans originaire de la République de Moldavie,
passionnée de musique depuis l'âge de 3 ans, alors qu'elle était à la maternelle.
Elle est élève de 5e année au lycée théorique d'Orizont, où elle étudie plusieurs langues étrangères:
anglais, allemand, turc, russe.
Madalina est timide mais aussi ambitieuse.
Elle est passionnée par le sport – football, natation.
Elle est membre de l'ensemble folklorique du lycée Orizont.
Il y a 2 ans qu'elle fait des cours de canto avec le professeur Rodica Roșioru, du studio artistique "Rodica Roșioru".
Elle a participé à de nombreuses compétitions nationales et internationales en
Roumanie, Bulgarie, Biélorussie, Ukraine, Russie, Macédoine, Malte, Kosovo, Lettonie, Lituanie, Italie,
récompensée pour son travail et son talent par de précieux prix et trophées.
Participant au concours télévisé "Tanti Ludmila Show", Moldavie.
Elle est superfinaliste au concours télévisé "Ring Star", Moldavie.
Participant au projet réalisé par « Diamond Sound Music » avec des participants de 25 pays,
interprétant la chanson de Michael Jackson « Heal The World »
Mădălina Lungu talents du web
2019
20-th International Music Festival, Macedonia – I place

17-th International Pop Music Contest For Young Singers, "Silver Yantra", Bulgaria – I place

Singer Stage Malta International Singing Festival 2019 – I place

International Music Festival "Neghiniță", România – trofeul categoriei

The International Festival of Vocal Music for Young Performers "Riga Symphony 2019" – II place
2020
1 International Music Festival "Millenium", Belarus – I place

2 International Music Festival "Muzica ne poate uni", România – Diplôme d'or

3 International Music Contest 1ST edition Good Vibes 2020, România – Trophy section Pop International

Festivalul International "LEMARI", Belarus – I place

4 International Music Festival "Rodica Rosioru's Radiant Ray of Music 2020", Moldova – I place

5 International Creative Festivals around the world "L'Italia incontra i talenti 2020" – Il GRAN PREMIO

6 International Vocal Contest "Golden Stars Rain", Rusia – Lauréat du deuxième degré

7 International Online Music Contest Musicland Macedonia 2020 – Special Award from the Director of the Festival

The Golden Voice Malta International Online Contest – Gagnant général de la catégorie

8 International Song's Festival "Europe Yong", Ukraine – I place
Madalina participe toujours à de nombreuses
compétitions internationales en ligne,
mais en raison de la pandémie mondiale,
elle ne peut pas participer avec une présence physique.
Elle continue de chanter avec le professeur Rodica Roșioru,
elle apprend de nouvelles chansons et viendra bientôt
avec de nouvelles créations musicales.
vous pouvez la découvrir sur 
https://www.facebook.com/lungu.madalina.391